Adding and Removing Tags
Managing your tags is as simple as entering a keyword and saving it to your workout.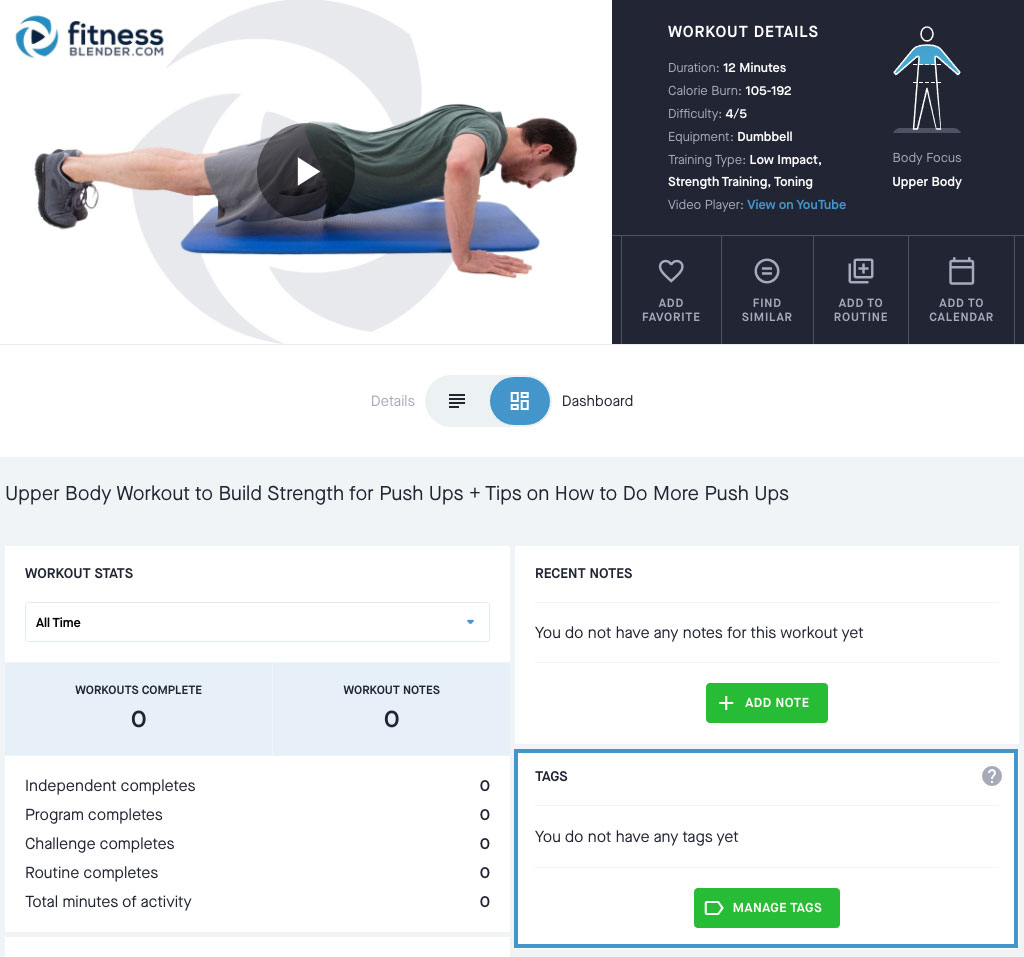 Adding Tags
From any workout detail page, switch to the dashboard Dashboard view using the toggle after the video section.
On the workout dashboard view, find the Tags section and select, label Manage Tags.
Type in a new tag or select previously entered tags from the dropdown.
After typing in your tag, hit Enter or select Add this as new tag to add the tag to your list.
Lastly, select save_alt Save Tags to save your changes.

Removing Tags
From the Tags section on the workout dashboard, select Manage Tags.
Select an existing tag to remove it from the list.
Select save_alt Save Tags to save your changes.

Search the Library
Searching over 600 videos to find that awesome HIIT workout you did a month ago can be tricky. With tags, you have the ability to add descriptive words or short phrases to any workout so it is easy to find later.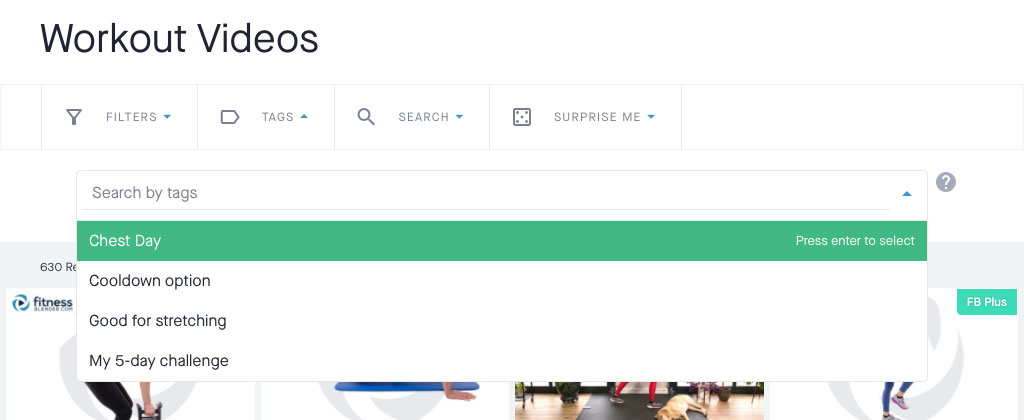 Searching Videos with Tags
Open the tags panel by selecting label Tags from the menu.
Type in the keyword or phrase you want to find or select a tag from the list.
You can start typing to update the list with tags you've already added to workouts.
To get more specific results, you can filter by multiple tags at once.
If you need to broaden your results, simply remove a tag from your search.
new_releases Pro Tip
Tags work with filters and search terms. Tags are so specific you may not need other filtering, but you can search by selecting filters, entering search terms, and including your custom tags too!
Categorize Your Favorites
Tags are a great way to organize your favorites. For example, if you want a category for warm-ups, add a warm-up tag to the videos you want in that category. Everytime you want to see your list, just select the warm-up tag from your favorites page, and you're all set.
Creating Categories with Tags
Choose a category name to add as a tag. For example "My Favorite Warm-ups."
Add the tag to each of your favorite videos you want in that category.
Note: After you add a tag for the first time, it will show up in your tags list. Start typing the name and you'll see it in the list of existing tags.