A Membership
for Everyone
We believe reliable fitness, nutrition, and wellness content should be accessible to everyone, regardless of income. That's why full access to premium content and features starts as low as $6.67 per month, and part of the proceeds go toward providing hundreds of our workouts, articles, and recipes absolutely free.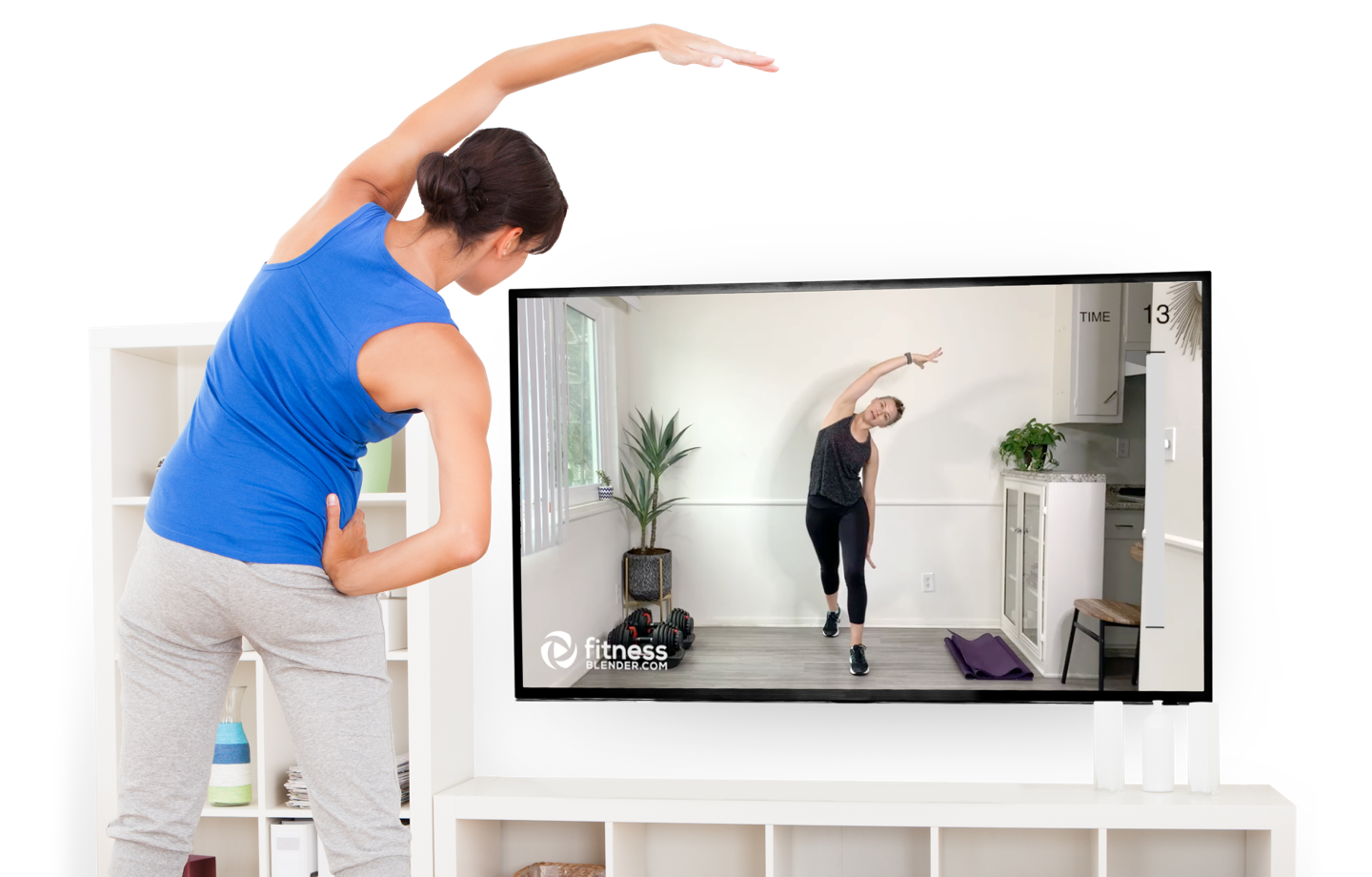 FB

Plus
Get exclusive content and access to programs and challenges, with advanced features to help you reach and maintain your goals.
Free Membership
Enjoy hundreds of workout videos, articles, and recipes, with new content every week. No strings attached, no credit card required.
All Membership Features
Features
Plus
Free
Hundreds of Professionally-Built Workout Videos
check_circle
check_circle
Wide Selection of Healthy Living Articles
check_circle
check_circle
Healthy and Convenient Recipes
check_circle
check_circle
Positive and Encouraging Community
check_circle
check_circle
Interactive Workout Calendar
check_circle
check_circle
Vlogs, Behind-the-Scenes Updates, Weekly Giveaways
check_circle
check_circle
Search and Filter Videos to Find Exactly What You Need
check_circle
check_circle
Save Your Favorite Videos
check_circle
check_circle
Ads-Free Website and Videos
check_circle
"Surprise Me" Workout Selection Tool
check_circle
Statistics for Your Activities
check_circle
Enter and Track Custom Workouts
check_circle
Trackers to See Your Progress
check_circle
Exclusive Workouts
check_circle
Access to all Programs and Challenges
check_circle
See Workout History and Take Notes on Individual Workouts
check_circle
Additional Video Filters for More Refinement
check_circle
Tagging to Help Organize Videos
check_circle
Create, Save, and Repeat Personal Routines
check_circle
Ability to Mark Recovery Day Complete
check_circle
One Click Access to Find Similar Workouts
check_circle
Custom Difficulty and Minute Tracking for more Accurate Workout Data
check_circle
Schedule Recipes on the Calendar
check_circle
Individual Recipe Dashboards with Tags and Notes
check_circle
Schedule Expert Articles on the Calendar
check_circle
Individual Expert Articles Dashboards with Tags and Notes
check_circle
Workout Program Shelf to Organization your Active Programs
check_circle
Interactive Meal Plans for Healthy Eating
check_circle

New

Swap workouts on the go during a scheduled program or challenge
check_circle

New

Save customized programs and challenges to keep your changes
check_circle

New

Create a copy of an existing program or challenge to personalize everything from the workouts to the days you want to train
check_circle

Starting at

$6.67

Per Month,
Paid Annually


Join



Free

No Credit
Card Required


Join
All the Perks,
No Commitment
Get full access to everything Plus has to offer with a convenient FB Plus Pass that fits your schedule and your budget.