FB

Plus

for Groups
FB Plus is a premium online platform that includes a wide range of features designed to help members stay motivated and engaged with their personal fitness journeys. When included in a group wellness program, FB Plus is a highly-effective tool for helping your group increase their functional fitness, leading to general health improvements, positive self-image, and an overall boost to energy and motivation. And 24/7 access to our unparalleled on-demand workout library, without the hassle of joining a class and starting at a specific time, means your group can use this benefit at home and on their time.
Reduce Barriers
to Exercise
Fitness Blender was purpose-built to reduce barriers to staying active. For most workouts, all you need is an internet connection, a smartphone or computer, and as little as 5 minutes of free time. Our members have found some interesting places to exercise, proving that you can stay fit at home, at the office, in a hotel room, or even aboard a research vessel in the Antarctic — true story.
Promote Wellness
and Healthy Eating
Exercising is only part of the equation. Fitness Blender also provides articles on fitness, general health, and weight loss to promote education and awareness as a key component to any wellness program. And to fuel their fitness journeys, our members have access to a wide range of professionally-developed healthy recipes that cover many different dietary preferences, cooking levels, and cuisines.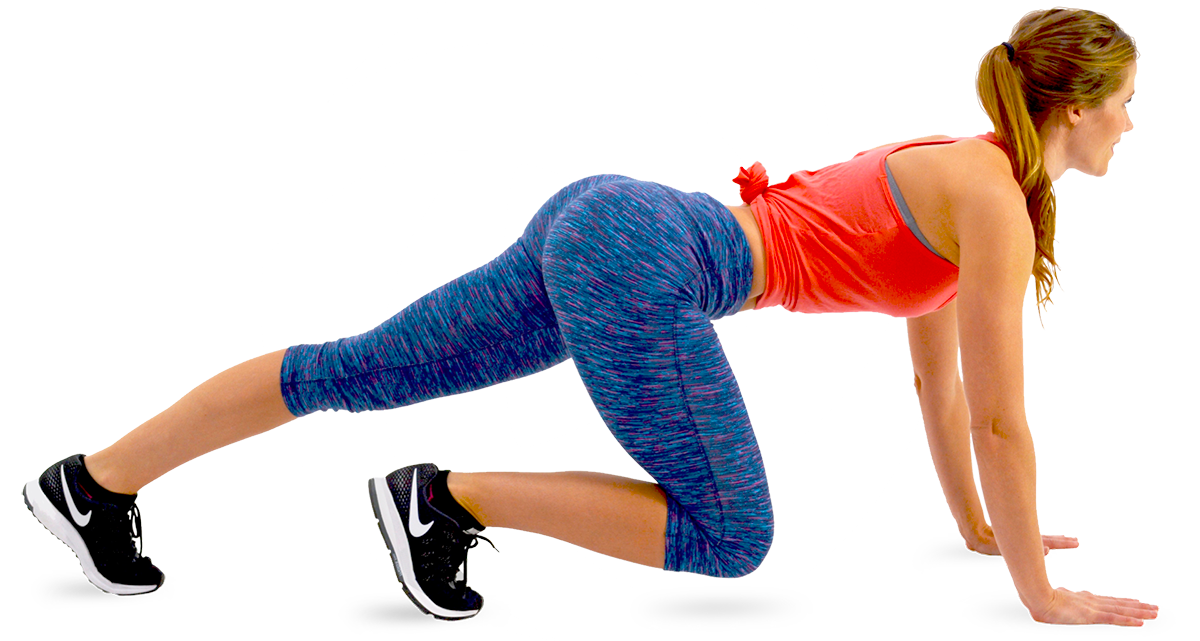 Engage and Motivate for Long-Term Results
Fitness is a life-long commitment, one that many people find hard to maintain. FB Plus provides a unique combination of professional training, guided challenges, motivational tools, and a supportive community that help our members maintain an extraordinary level of engagement. The Fitness Blender Ambassador program further increases engagement by adding another level of motivation through personal communication and encouragement from within your own group.
Get Group-Level
Activity Insights
The goal of any wellness program is to see positive results, but tracking usage can be difficult, let alone getting any details about your group's actual activity. The FB Plus group wellness platform changes all of that with unprecedented insight into group-level data while keeping individual member information private.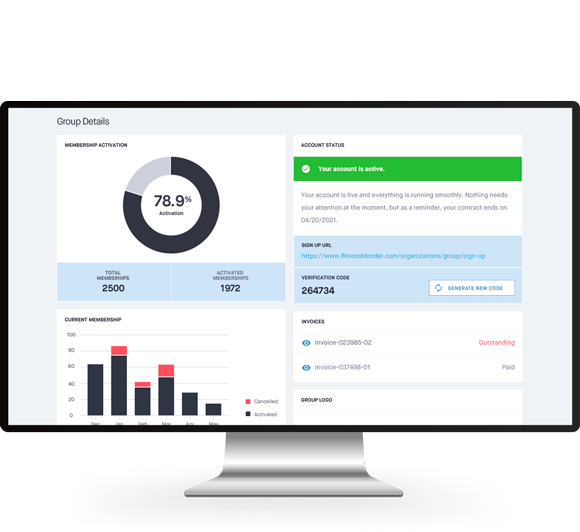 Group Options
We partner with insurance providers, EAP providers, and other wellness providers to tailor affordable and effective packages. Going it alone? We also work with small, medium, and large-scale global businesses to craft programs that are easy to get started and are focused on the health and productivity of your workforce.
Engagement Models
Fully Paid Seats
Offer FB Plus user accounts at no cost to your group, and at a fraction of the cost for a typical gym membership or subsidized membership.
Partially Paid Seats
Cover part of the cost of your group's accounts to offer them FB Plus at a discounted rate. Choose this option to extend your budget or keep costs low.
Self-Paid Seats
Provide your users with a group plan, but allow them to pay for their own accounts. This is a great option paired with health and wellness stipends, fitness incentives, or HSAs.
Self-Paid Referrals
If you don't need group features but want to promote FB Plus to your audience, we offer high volume discounts to provide your audience additional value at no cost to you.
Alternative Options
Content Licensing
If you would like to provide Fitness Blender's wellness content on your own platform, we have a variety of options for content licensing.
Enterprise Engagements
With over 24 million users around the world and 1.1 billion video views resulting in over 400 million hours of watch time and engagement data we are poised to work with you at enterprise scale.
Getting Started
Our Group team is here to help you get started, and will stay with you from the first email, through sales, contracting, onboarding, and ongoing support. Here's what to expect:
Flexible contracting to meet your budgetary calendar.
Hands-on onboarding process to ensure a successful program launch.
Easy self-signup for your group and a central user management system to keep track of your users.
Access to our Ambassador program designed to optimize your group's engagement.