Fitness Blender eGift Cards
Give the gift of health and fitness with Fitness Blender eGift Cards. Send an electronic card via email and the recipient can log in, redeem your gift and buy any of our Workout Programs, calendar-based Meal Plans, or a membership to FB Plus!
Fitness Blender eGift Cards can only be used on fitnessblender.com.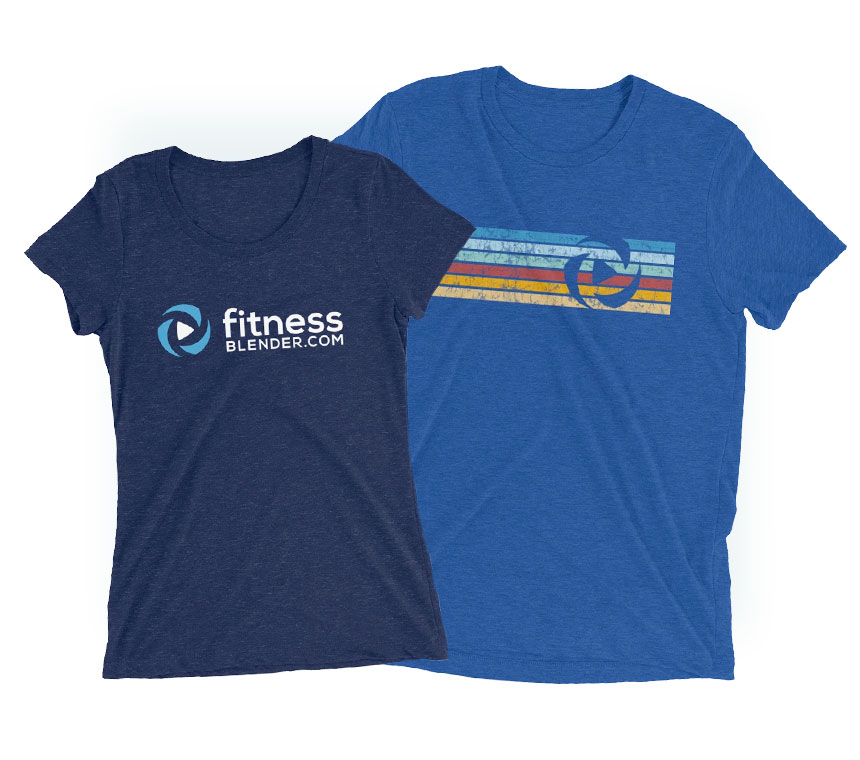 Fitness Blender Gear
November 2020 Update
New Fitness Blender gear and clothing are still in the works, but as you might suspect, COVID significantly impacted our original plans. Unfortunately, we still don't have a solid timeline we can share, but we'll keep you up-to-date as the situation changes.
We intend to re-launch starting with casual clothing, following up with gear and other apparel if all goes well. If you've already filled out the gear survey, thank you! If not, it only takes about two minutes and will let us know what is most important to you.
Other Shopping Options
Explore Workout Programs, Meal Plans, and FB Plus memberships.