analytics
Track Difficulty and Duration
FB Plus
Whether you are going for a walk or completing a Fitness Blender workout video, you have the option to enter custom data for difficulty and duration. This additional information provides more ways to track your progress.
Workout Complete Custom Data
Adding custom data to your workout is done at the same time you mark your workout complete.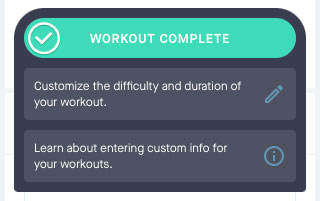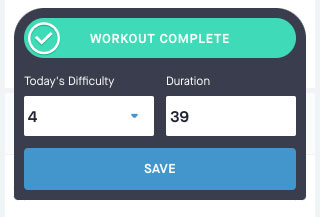 Enter Custom Info
After you mark your Workout Complete, select Customize the difficulty and duration of your workout.
Enter Today's Difficulty based on how difficult the workout was for you today.
Enter the Duration if you worked out for a different amount of time than the default.
Select Save, and you're all set.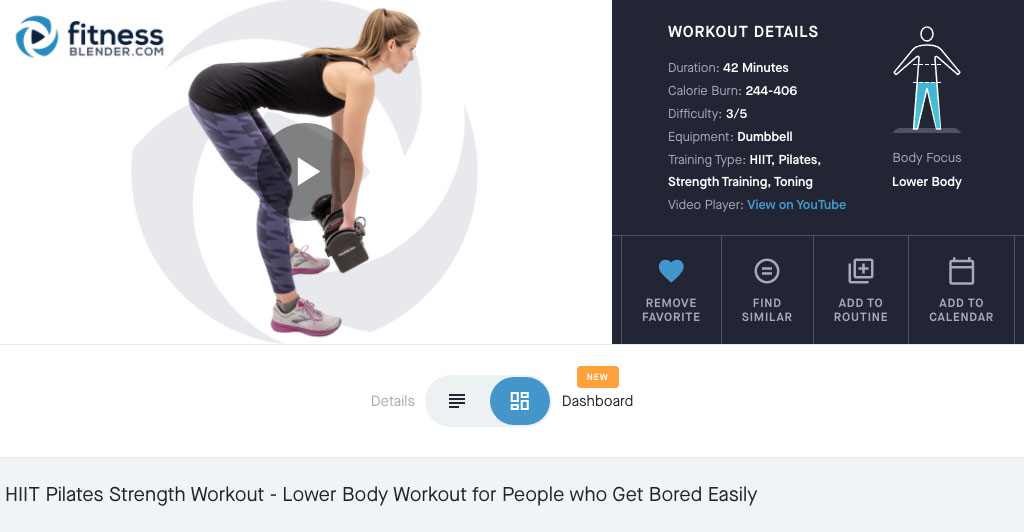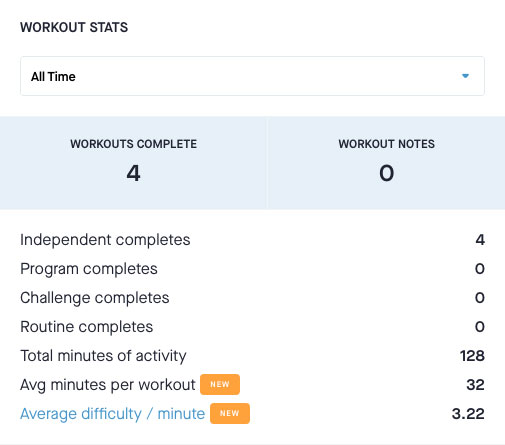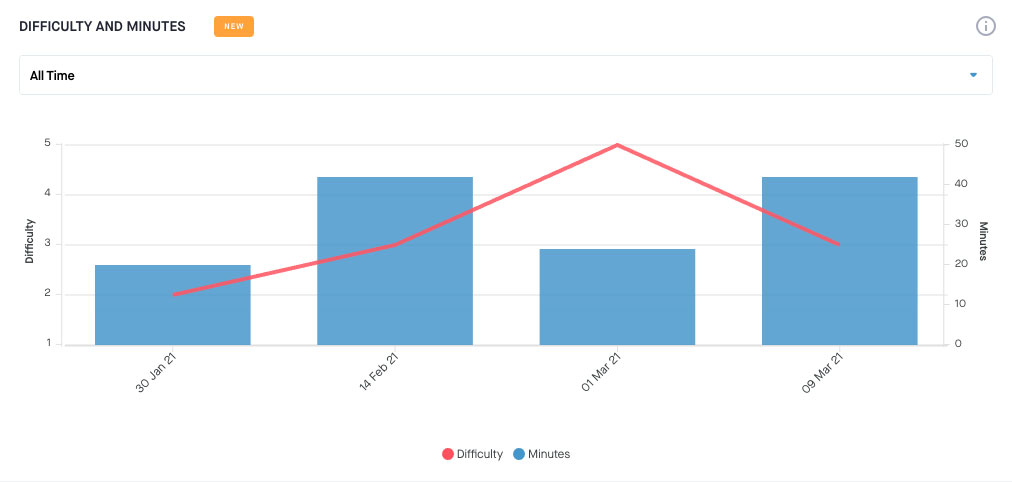 View Custom Info History
Select a workout you have completed.
On the details view, select dashboard Dashboard near the top of the page.
You will see additional details for any workout you have completed under Avg. Minutes per Workout and Average difficulty / minute, as well as a chart showing all of your past difficulty and minutes at the bottom of the page.
Track Your Progress
You might be wondering what the benefits are for entering custom difficulty and duration. Let's take a look at examples.
Custom Difficulty
Adding a custom difficulty allows you to track your functional fitness progress over time. For example, if you are new to a workout, or just getting started with a new fitness regimen, a particular workout may seem more difficult for you than Fitness Blender's suggested difficulty. However, after months or even years of training, you may find the same workout to be much easier than the default rating. Tracking your own difficulty rating each time you complete a workout lets you look back on your progress over time to see just how far you've come!
Custom Duration
Adding a custom duration can be another indicator of your fitness progress. You may find that some workouts are difficult to complete, or maybe you skip specific exercises due to injury, or because they're just not your favorite. Your custom duration can let you see a history of time spent on any given workout.
If you are a numbers person, the custom duration will help you track your workouts in more detail so you always know exactly how long your workouts were versus having to rely on the default duration.